Inspection Services Overview
When selling or renovating a home, it is crucial to ensure that all work being done in or on it is according to current safety and industry standards. Although finding the right company to perform these inspections can seem like a daunting task, this need not be the case when working with us. We provide an extensive range of inspection-related services for properties.
Pre Purchase building Inspections
Have you discovered that your dream home is currently on the market awaiting purchase, or are you already in the process of putting in an offer on a new home? If this is the case, you will want to be sure that you will not have to spend thousands of dollars on costly structural repairs before even moving into it. When contacting our building inspectors to have a pre purchase inspection performed, you will not only receive the report within 24 hours; our inspector will ensure that all possible defects are noted, while providing you with estimated repair costs for them as well. More Info >
Handover Home Inspections
When having a home built, it is essential to have the construction project inspected periodically to make sure that everything is up to standard. If you sign up for our handover inspection service, our inspectors will be at the property during each step of the building process to ensure the quality of work can be properly assessed before being signed off. Although this service consists of a few different stages, you can opt to have 1 of all of them performed. The choice is yours. Stages that form part of this process include:
Base – takes place before the slab is poured
Frame – once framework is complete, but before internal wall linings are installed
Lock-up – after doors, windows and the roof have been installed
Pre-painting – after construction is finished, but before any painting takes place
Handover – once all construction is complete and final cleanup has been done
Warranty inspection – This is performed within 12 months as a follow-up handover inspection
New Home Inspections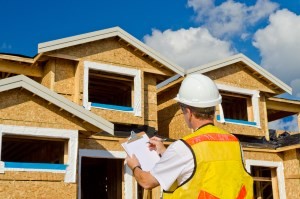 With these inspections, buyers can request our involvement at any time during the building process. However, you will get the most benefit by hiring us during the beginning stages of building, as our inspectors will look for potential safety hazards, suspected non-compliance of regulations and specifications, poor workmanship and incomplete installations. Reports on findings will normally be mailed to you within 24 hours of the inspection taking place, which is carried out according to the Australian Guide to Standards and Tolerances and the National Construction Code.  More Info >
Renovation Inspections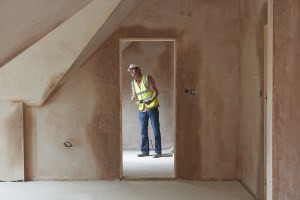 If you're having renovations done on your existing home, our inspectors will be able to assist you by checking that all work is completed in accordance with your building plans. After checking that all workmanship has been performed according to current industry standards, we will provide you with a report listing items that need to be rectified by the builder (when applicable). These can include, but are not limited to sub-standard brick work, incorrectly laid floors, power points that have been positioned incorrectly, poorly installed cupboards and much more. More Info >
Pre-Sale / Pre Auction Property Inspections
These are sometimes referred to as pre auction inspections or vendor inspections as well, and they are the same reports that are given to potential buyers. The only difference is that the agent or vendor is granted access to the property inspections and the findings thereof before the sale. As a result, it is strongly recommended that you have a pre-sale inspection performed on your home, as it will not only assist you when setting the sale price of your home; it will prevent the sale from falling through as a result of unforeseen structural issues.
If you are looking at purchasing or selling a property in the near future, or you would like to have renovations done, give us a call today to see how our professional and experienced property inspectors can assist you. More Info >
Get a FREE Quick Quote and have peace of mind that your next property purchase is the right investment.
Only takes a few seconds!